Growing Up - Simon Rigter plays ballads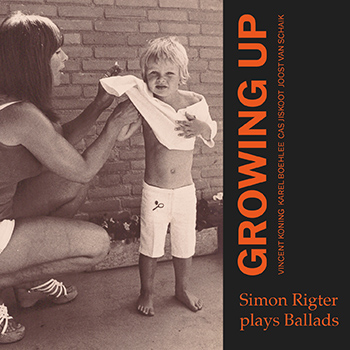 From the opening of 'Things We Did Last Summer' to the closing 'Chelsea Bridge' the sound of Simon Rigter's tenor saxophone on these carefully selected compositions, awakes a wealth of feelings; melancholy, tenderness, compassion and warmth. It's passion with controlled emotion, it's a sound somewhere between a smile and a tear, a sound that touches your heart.
The amiable comping of Vincent Koning, Karel Boehlee's superb interplay, Cas Jiskoot and Joost van Schaik's compassionate rhythmic foundation, makes the required arch form; solo-duo-quartet-duo-solo, feel like a spontaneous ballad suite.
Simon Rigter - Tenor saxophone, Vincent Koning - Guitar (2,6), Karel Boehlee - Piano (3,4,5), Cas Jiskoot - Double bass (3,4), Joost van Schaik - Drums (3,4).
Since I was a child music has been fascinating to me. I'm on a never-ending quest searching for the essence. I have realized that you don't have to come up with something new all the time. What's important is that you play spontaneously. I prefer playing in small clubs where I can seek freedom and take risks, where music can be spontaneous and intimate at the same time. Jazz is 'up close & personal' music. In that respect, Studio 2 is ideal for recording. The hall's warm and intimate sound as well as its special historic vibe practically compels spontaneous creation.
Simon Rigter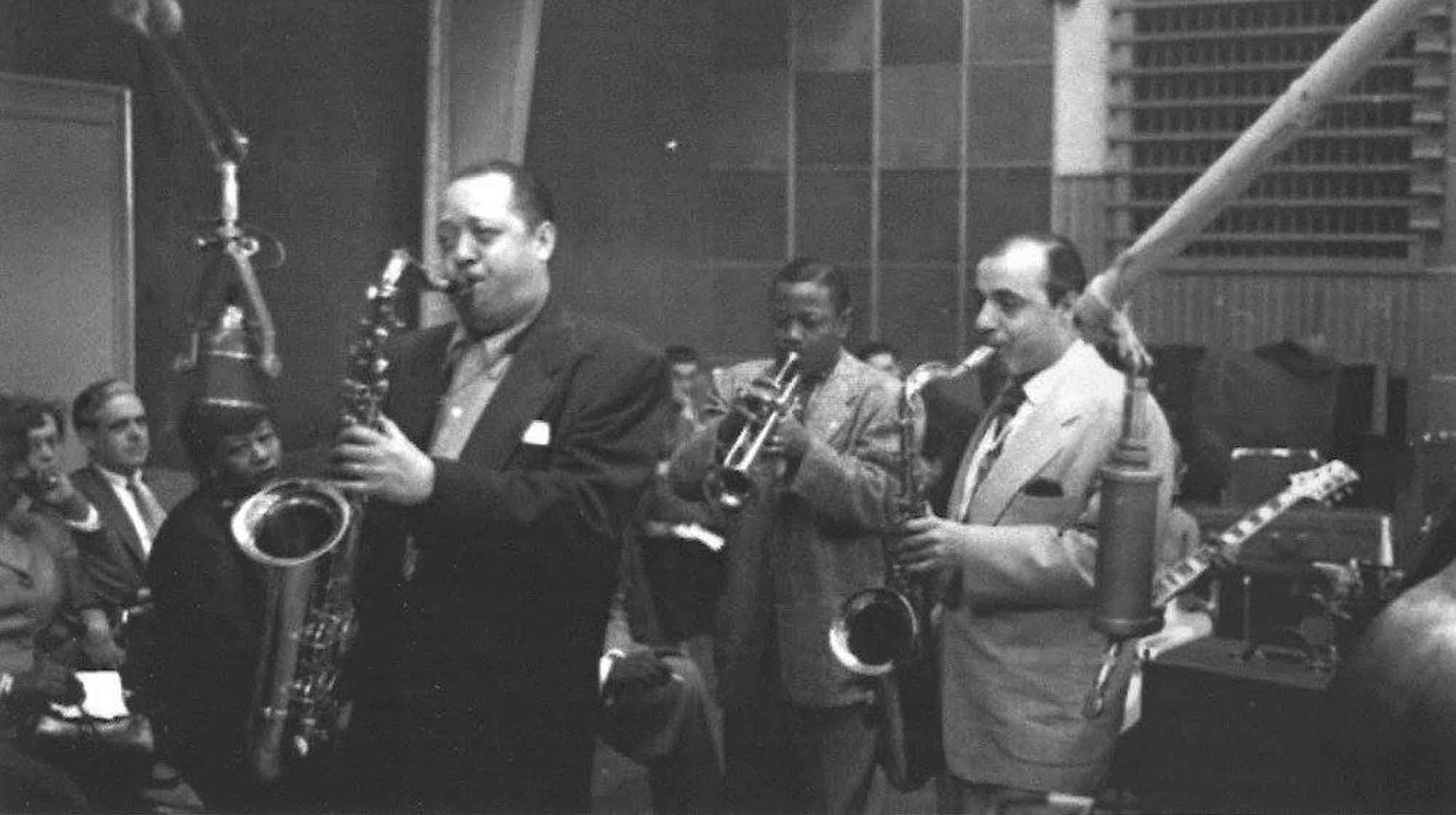 The recording took place in the now legendary Studio 2, situated in the building of the Dutch Music Center of Broadcasters (MCO). The studio has remained in its original form since it was built in 1929. Together with Abbey Road, it is the oldest active recording studio in the world. It has hosted a wealth of prominent artists; Django Reinhardt was there in 1937, Jazz at the Philharmonic with Lester Young, Oscar Peterson, Roy Eldridge, and Ella Fitzgerald in 1953, and in the 1960' Wes Montgomery and Clark Terry among others all recorded in the studio. And somehow their presence is felt.
'Growing Up' is recorded on February 14th and May 5th, 2021
Recording, mixing and mastering by Frans de Rond
Recorded at MCO, Studio 2 Hilversum, The Netherlands, on December 6th, 2020
Produced by Peter Bjørnild and Simon Rigter

Click here to buy a digital copy of the album (for most listeners, please choose 'CD version 44kHz').