Bob Rigter
This page is dedicated to Bob Rigter, Jazz musician, novelist and Simon's dad.
About Bob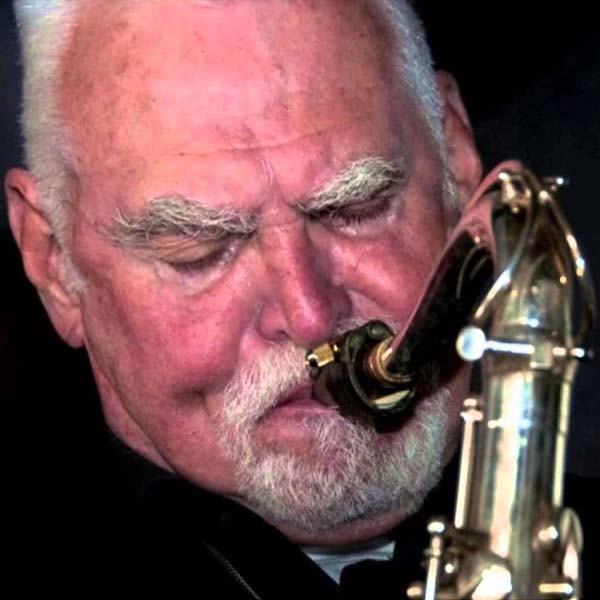 Self-taught tenor saxophonist Bob Rigter (Haarlem, October 2, 1934 - Noordwijk, February 5, 2017) was inspired by Lester Young, Zoot Sims, Ben Webster, Dexter Gordon. Bob played with Don Byas in the Kurhaus, Scheveningen, in 1956, and with Ben Webster in 1973 at De Twee Spieghels, Leiden. In 1992 Bob played a concert with Scott Hamilton.
Besides playing music, Bob was active as a senior lecturer in the English department of Leiden University. He wrote three books, a dissertation and numerous articles on English linguistics. Also articles on 'Black Aspects of Jazz Culture', on 'The Evaluation of Jazz as an Art-form and the Emancipation of Black Culture in America', and on the etymology of the word 'Jazz'.
About his album Touching You, Cadence (USA) wrote: "Rigter's tenor has a dark, lusty sound, recalling the tone of Dexter Gordon. He also takes his time with a ballad, suggesting Gordon's habit of privileging tone over line [...] A well-produced, highly listenable LP" (Krin Gabbard). Cadence also wrote: "His knack for simple melodic detail is admirable" (Ludwig Van Trikt). In 1996 a live broadcast in the prestigious Dutch jazz program TROS Sesjun, resulted in the cd Five on the Rigter Scale – Live in Sesjun.
Five on the Rigter Scale is a quintet in which father and son Bob and Simon both play tenor. In 2001 the new cd of the Bob Rigter Quartet, Love You Madly, was released on Munich Records (BMCD 315).
After retiring from Leiden University, Bob Rigter wrote three novels: Jazz in de Oostzee (1995) and Langarm (1999) and Vreemd (2006). The latter is available below as an audio book, as read by Bob himself.
Bob Rigter died at age 82 due to the complications of pancreatic cancer. He will be sincerely missed.
Vreemd (2006)
A story about summery casual affaire of a rich woman with a jazz double bass player in a luxury beachside hotel. Exciting and tragicomic like the blues. A virtuoso novel about love, jazz, loneliness, jealousy, deception and recurring destiny.